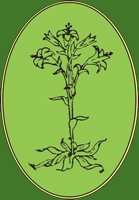 The Garden Club of Princeton's
French Market began on Apr. 20, 2018 as a "flower market" to raise money for the Club's civic projects, including the library and an elementary school nature teacher. The initial proceeds also were sent to the victims of World War I in Europe. Today, the French Market continues the tradition of supporting the Club's civic projects with the market's proceeds.
The French Market sells cut flowers, potted perennial and native plants, among other garden items often brought from the member's gardens.
Annually, the French Market is open during the spring on Friday mornings, weather permitting.
Location: Mercer Island Park is located at the juncture of Mercer Street, Nassau Street, and University Place.
Hours: 9am-11am
Free Parking!!!
COME SEE US IN SPRING 2018!!
April 20
April 27
May 4
May 11
FRENCH MARKET